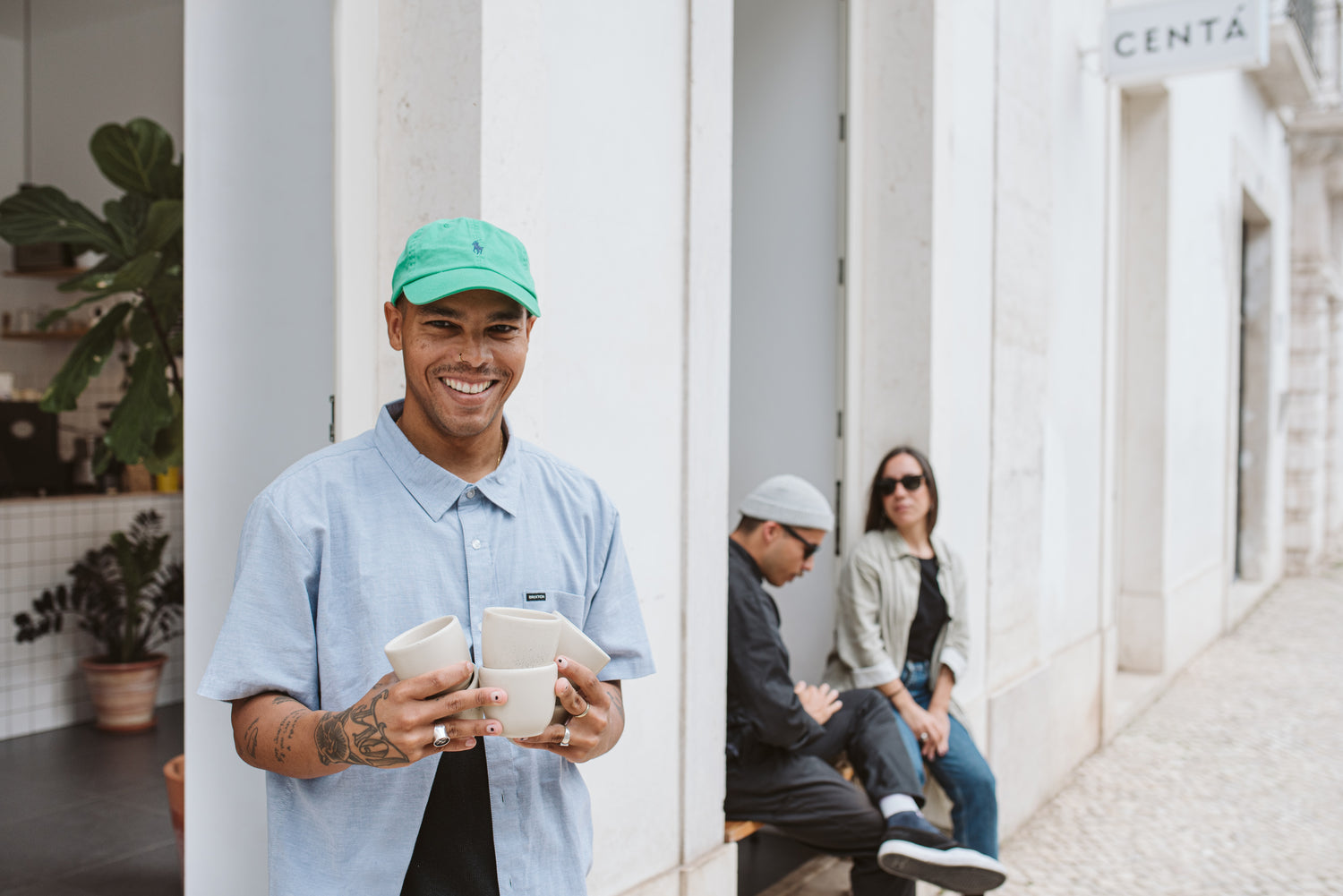 Hospitality comes first
We believe gathering around the table is one of the most beautiful activities that bring people together. We are fascinated by the food and coffee culture and are happy to see our ceramics in both personal and public spaces. Our mugs, plates and bowls have found admirers in coffee shops, restaurants and hotels all over the globe.
Unique design
Reliable quality
Local crafts in Europe
Wide range of colors and sizes
We use ÅOOMI designs in our coffee house and we just love the numerous shapes and colors of the plates — they make our breakfasts look so pretty! We have been using them daily for more than two years now and even though we wash them in the dishwasher daily, they still look brand new. Customers often ask us where we got such lovely plates and we are always happy to recommend ÅOOMI.
Join us today and provide your business with the unparalleled quality of ÅOOMI ceramics. Start your B2B account to get preferential prices, personal assistance from our team and customizable projects. 

Apply for an account now:
:
We are huge fans of the ÅOOMI range — they are strong, durable and beautiful ceramics. You can really tell that love has been put into crafting every item. We use the cups to serve all of our coffee, and we also sell a selection of the items on our retail shelves. They fly out of the door, especially at Christmas!
When it was about opening our Nordic style sourdough bakery, we made a thorough search for the perfect tableware to match our bread and coffee philosophy: fresh, honest, profound and handcrafted. We found exactly what we were looking for at ÅOOMI. Soon, we're opening our second unit and ÅOOMI tableware will be a must.